Absolute Uninstaller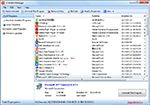 Absolute Uninstaller is an absolutely reliable utility useful to completely uninstall applications from your system.
WinX DVD Author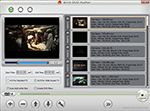 WinX DVD Author, the perfect DVD creating and burning software to convert and burn AVI to DVD, MP4 to DVD, MKV to DVD, and so on.
Reviews newsletter
Link to us!
Tell your visitors about Free Downloads Center by placing our links on your web pages!

Link:

Free Downloads Center - free software, games and desktop stuff
HTML code
<a href="http://www.freedownloadscenter.com"><img src="http://www.freedownloadscenter.com/fdc12.gif" width="468" height="60" border="0" alt="Free Downloads Center"><br>
Free Downloads Center - free software, games and desktop stuff</a>
Link:

Free Downloads Center - free software, games and desktop stuff
HTML code
<a href="http://www.freedownloadscenter.com"><img src="http://www.freedownloadscenter.com/fdc13.gif" width="468" height="60" border="0" alt="Free Downloads Center"><br>
Free Downloads Center - free software, games and desktop stuff</a>
Link:


Free Downloads Center - free software, games and desktop stuff

HTML code
<a href="http://www.freedownloadscenter.com"><img src="http://www.freedownloadscenter.com/fdc14.gif" width="468" height="60" border="0" alt="Free Downloads Center"><br>
Free Downloads Center - free software, games and desktop stuff</a>
Link:

Free Downloads Center - free software, games and desktop stuff
HTML code
<a href="http://www.freedownloadscenter.com"><img src="http://www.freedownloadscenter.com/banner9.gif" width="468" height="60" border="0" alt="Free Downloads Center"><br>
Free Downloads Center - free software, games and desktop stuff</a>
Link:

Free Downloads
HTML code
<a href="http://www.freedownloadscenter.com"><img src="http://www.freedownloadscenter.com/fdc06.gif" width="100" height="100" border="0" alt="Free Downloads Center"><br>
Free Downloads</a>
Link:

Free Downloads
HTML code
<a href="http://www.freedownloadscenter.com"><img src="http://www.freedownloadscenter.com/fdc08.gif" width="88" height="31" border="0" alt="Free Downloads Center"><br>
Free Downloads</a>