DTweak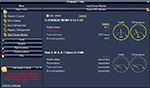 DTweak, the name you can trust on, for tweaking your Windows to get optimized and stable performance.
Gouser Bulk Tool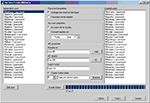 Gouser Bulk Tool is a proper administrator tool capable of Active Directory Handling.
Reviews newsletter
Link to us!
Tell your visitors about Free Downloads Center by placing our links on your web pages!

Link:

Free Downloads Center - free software, games and desktop stuff
HTML code
<a href="http://www.freedownloadscenter.com"><img src="http://www.freedownloadscenter.com/fdc12.gif" width="468" height="60" border="0" alt="Free Downloads Center"><br>
Free Downloads Center - free software, games and desktop stuff</a>
Link:

Free Downloads Center - free software, games and desktop stuff
HTML code
<a href="http://www.freedownloadscenter.com"><img src="http://www.freedownloadscenter.com/fdc13.gif" width="468" height="60" border="0" alt="Free Downloads Center"><br>
Free Downloads Center - free software, games and desktop stuff</a>
Link:


Free Downloads Center - free software, games and desktop stuff

HTML code
<a href="http://www.freedownloadscenter.com"><img src="http://www.freedownloadscenter.com/fdc14.gif" width="468" height="60" border="0" alt="Free Downloads Center"><br>
Free Downloads Center - free software, games and desktop stuff</a>
Link:

Free Downloads Center - free software, games and desktop stuff
HTML code
<a href="http://www.freedownloadscenter.com"><img src="http://www.freedownloadscenter.com/banner9.gif" width="468" height="60" border="0" alt="Free Downloads Center"><br>
Free Downloads Center - free software, games and desktop stuff</a>
Link:

Free Downloads
HTML code
<a href="http://www.freedownloadscenter.com"><img src="http://www.freedownloadscenter.com/fdc06.gif" width="100" height="100" border="0" alt="Free Downloads Center"><br>
Free Downloads</a>
Link:

Free Downloads
HTML code
<a href="http://www.freedownloadscenter.com"><img src="http://www.freedownloadscenter.com/fdc08.gif" width="88" height="31" border="0" alt="Free Downloads Center"><br>
Free Downloads</a>