Simple LIMS Software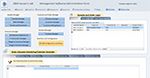 Simple LIMS Software, this free-to-use application will effectively manage the flow of information in a pathology laboratory.
Simple Image to PDF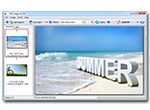 Simple Image to PDF, the effective software with the ability to convert images into encrypted PDF files in no time.
Reviews newsletter
Link to us!
Tell your visitors about Free Downloads Center by placing our links on your web pages!

Link:

Free Downloads Center - free software, games and desktop stuff
HTML code
<a href="http://www.freedownloadscenter.com"><img src="http://www.freedownloadscenter.com/fdc12.gif" width="468" height="60" border="0" alt="Free Downloads Center"><br>
Free Downloads Center - free software, games and desktop stuff</a>
Link:

Free Downloads Center - free software, games and desktop stuff
HTML code
<a href="http://www.freedownloadscenter.com"><img src="http://www.freedownloadscenter.com/fdc13.gif" width="468" height="60" border="0" alt="Free Downloads Center"><br>
Free Downloads Center - free software, games and desktop stuff</a>
Link:


Free Downloads Center - free software, games and desktop stuff

HTML code
<a href="http://www.freedownloadscenter.com"><img src="http://www.freedownloadscenter.com/fdc14.gif" width="468" height="60" border="0" alt="Free Downloads Center"><br>
Free Downloads Center - free software, games and desktop stuff</a>
Link:

Free Downloads Center - free software, games and desktop stuff
HTML code
<a href="http://www.freedownloadscenter.com"><img src="http://www.freedownloadscenter.com/banner9.gif" width="468" height="60" border="0" alt="Free Downloads Center"><br>
Free Downloads Center - free software, games and desktop stuff</a>
Link:

Free Downloads
HTML code
<a href="http://www.freedownloadscenter.com"><img src="http://www.freedownloadscenter.com/fdc06.gif" width="100" height="100" border="0" alt="Free Downloads Center"><br>
Free Downloads</a>
Link:

Free Downloads
HTML code
<a href="http://www.freedownloadscenter.com"><img src="http://www.freedownloadscenter.com/fdc08.gif" width="88" height="31" border="0" alt="Free Downloads Center"><br>
Free Downloads</a>