ABC Backup Pro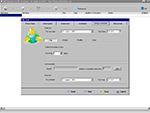 ABC Backup Pro is a must have utility that will automatically safeguard all unsafe data as handy back-ups.
Personal Knowbase Reader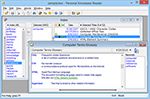 Personal Knowbase Reader is the most useful application for viewing data files created by Personal Knowbase freeform notes organizer.
Reviews newsletter
label
INFORMATION

Free Downloads Center is one of the most popular software archives on the net, receiving more than 300,000 unique visitors per day. The majority of our visitors are located in US, Canada, Great Britain and European Union countries. Listing your title here can deliver you a lot of quality visitors and customers.

SUBMIT YOUR TITLE

Submit form: