MSRS Court and Conference Recorder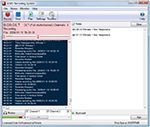 MSRS Court and Conference Recorder is a standalone tool with utmost quality for recording conferences, court proceedings and similar multi-speaker forums.
Calls Recorder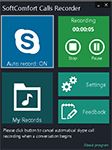 Calls Recorder, will get your Skype conversations recorded with faster and assured quality output.
Reviews newsletter
label
INFORMATION

Free Downloads Center is one of the most popular software archives on the net, receiving more than 300,000 unique visitors per day. The majority of our visitors are located in US, Canada, Great Britain and European Union countries. Listing your title here can deliver you a lot of quality visitors and customers.

SUBMIT YOUR TITLE

Submit form: