Absolute Uninstaller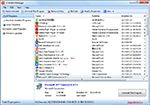 Absolute Uninstaller is an absolutely reliable utility useful to completely uninstall applications from your system.
WinX DVD Author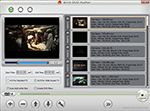 WinX DVD Author, the perfect DVD creating and burning software to convert and burn AVI to DVD, MP4 to DVD, MKV to DVD, and so on.
Reviews newsletter
Advertise at Free Downloads Center
Right now we are interested only in major strategic advertisers.
Please, fill out our contact form if you feel we might have a mutual beneficial partnership .