Netbios Share Scanner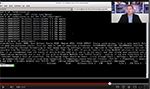 Netbios Share Scanner, this safe and reliable system monitor tool is capable of keeping a close check for security vulnerabilities.
VideoFlick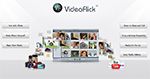 All your video editing and sharing needs require a single solution called the VideoFlick.
Reviews newsletter
Advertise at Free Downloads Center
Right now we are interested only in major strategic advertisers.
Please, fill out our contact form if you feel we might have a mutual beneficial partnership .