Data recovery tool for FAT, NTFS, Ext2FS file systems. File recovery after FDISK, MBR destruction, FAT damaged, virus infection. Dynamic disk support. Damaged RAID reconstruction.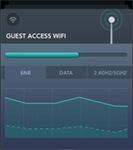 NetSpot for Windows, this is a perfect application that makes it easier for wireless site surveys, Wi-Fi analysis, and troubleshooting on Mac OS X and Windows.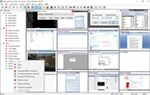 Oleansoft, a surveillance software for real time employee monitoring, webcam monitoring, microphone monitoring and LAN monitor.


Hetman Office Recovery

2.2

by Hetman Software
Editor's rating
Users' rating
(0 votes) Rate it!
License
Shareware /

$57.95

Downloads
151
Publisher

Hetman Software

File size
6.8 MB
Date added
14-Dec-2015

Hetman Office Recovery is a fully featured heavy-duty document recovery suite enabling surefooted recovery from corrupted, inaccessible, formatted and inaccessible storage devices. From simple undelete to comprehensive all-disk recovery, Hetman Office Recovery is truly indispensable when you need to recover multiple documents as soon as possible.

The built-in pre-recovery document check guarantees successful recovery for all documents listed during the last step of the recovery wizard. The built-in integrity check ensures that only 100% valid, complete and non-corrupted documents ever appear on the list, relieving you from going through endless corrupted entries in order to find a single perfect document.

Compatible with Microsoft Office, Open Office and Adobe PDF formats, Hetman Office Recovery can recover DOC/DOCX, XLS/XLSX, ODS/ODT as well as PDF documents even if no file system is available on the disk. The tool implements a truly comprehensive approach to document recovery analyzing all available sources of information in order to locate every last document on the disk. Its ability to perform a full scan of the disk ensures that no single document can escape its attention.

Along with traditional file system analysis, Hetman Office Recovery implements content-aware signature search in Comprehensive Recovery Mode. In this mode, the tool reads the entire content of the disk one block after another in low-level mode. Information read from the disk is matched against a database of recognized document formats. If a known file type is encountered, Hetman Office Recovery analyzes the header in order to determine the exact length of the file. A secondary integrity check takes place in order to validate the document.

Hetman Office Recovery implements a special mode for physically damaged devices, making a binary snapshot of the disk in one consecutive read operation. After that, the original hard drive is no longer needed.

| | |
| --- | --- |
| | |

Visit homepage of Hetman Office Recovery

Download Hetman Office Recovery 2.2

Popular search terms related to Hetman Office Recovery:





Programs related to Hetman Office Recovery