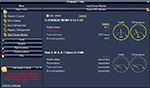 DTweak, the name you can trust on, for tweaking your Windows to get optimized and stable performance.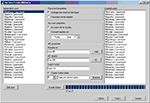 Gouser Bulk Tool is a proper administrator tool capable of Active Directory Handling.


DeskAlerts review
Price

$900.00

Publisher
Toolbarstudio Inc.
File size
923 KB
Date reviewed
11 November 2011

DeskAlerts, an effective desktop alert software with the capability to send alerts with any content.
This advanced and handy desktop alert software is capable in sending alerts with any content. This program provides a customizable server and desktop configuration along with the added functionality of instant-feedback surveys, the ability to send alerts from any location, Active Directory and eDirectory integration and multi-domain support; centralized data storage, and so on. It also enhances other features like: the web-based control panel, guaranteed alert delivery, instant delivery system, customizable menu, message templates support, message history, design eye-catching content, connection checking, automatic upgrades, RSS support, sound notification, urgent messaging, and much more.
DeskAlerts, this handy and useful application can be used for sending HTML, Flash, video, audio, Word, Excel, PDF docs.