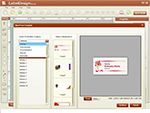 CD Label Designer makes it easier to design and print professional shipping labels, name tags, mailing labels, hazard labels, CD labels, and so on.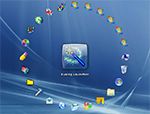 Eusing Launcher is a smart and capable software for launching files, programs and applications smoothly and quickly.


PrintConductor review
Price

$0.00

Publisher
fCoder Group Inc
File size
6300 KB
Date reviewed
13 September 2017

PrintConductor is a simple and handy utility to take care of all your batch printing needs with speed and quality.
As the name suggests, this simple batch printing software is capable of conducting operations for easily opening and printing a large number of files in no time. This utility is capable of taking images from different folders for printing them. The program is capable of conveniently creating a list of files to be printed and will provide support for formats: Adobe PDF, Microsoft Office (Word, Excel, PowerPoint, and Visio), Autodesk AutoCAD, HTML, and so on. It also supports features like: automated batch printing a large number of documents on any type of printer - local printers, network printers or virtual printers; control the batch printing process, support for documents lists, and a simple user interface.
It can also convert a list of documents, presentations, worksheets, and drawings to a variety of other formats: PDF, TIFF, JPEG, PNG, GIF, PCX, DCX, or BMP33.