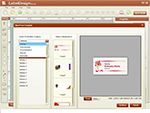 CD Label Designer makes it easier to design and print professional shipping labels, name tags, mailing labels, hazard labels, CD labels, and so on.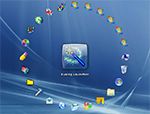 Eusing Launcher is a smart and capable software for launching files, programs and applications smoothly and quickly.


Actual Transparent Window review
Price

$19.95

Publisher
Actual Tools
File size
7000 KB
Date reviewed
12 September 2017

Actual Transparent Window, to save time that you require to keep switching between Windows, by applying transparency of any levels to your Windows.
You need not require to switch between Windows each time. This unique application allows applying different levels of transparency to any Window on your system. It allows making settings for the easy switching between Windows and applying transparency as per user requirements. With this application you get features useful for: turning on transparency using short manipulations, organizing the simultaneously opened Windows, setting individual transparency levels from 0% to 100%, setting transparency even while Windows are inactive, and its ghost mode allows mouse clicks through transparent Windows, applying toggle transparency and opaque effects, and so on.
Actual Transparent Window support English, German, French, Spanish, Russian, Ukrainian, Japanese, and Chinese languages.