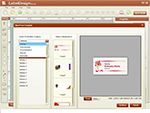 CD Label Designer makes it easier to design and print professional shipping labels, name tags, mailing labels, hazard labels, CD labels, and so on.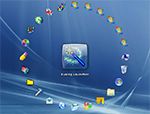 Eusing Launcher is a smart and capable software for launching files, programs and applications smoothly and quickly.


Web Log DB review
Price

$69.90

Publisher
Exacttrend
File size
4900 KB
Date reviewed
10 September 2017

Web Log DB is an useful application that can export web log data to databases with the help of ODBC.
This fast and powerful application is ideal for exporting web log data to databases via ODBC. It uses the ODBC to export data from raw log files to your database, using SQL queries. With it you can use the applications you have become accustomed to such as MS SQL, MS Excel, MS Access, and so on. Various other ODBC compliant applications can now be used to produce the output you desire. It includes features such as: support for more than 35 log file formats, tested with all popular web server programs, web proxies, firewalls and media broadcasters, ability to recognize log file formats automatically, read GZip(gz), Zip and Bzip2(bz2) compressed logs, and much more.
Web Log DB, this application can also process multiple log files and download log files from various sources: Web, FTP or local file.