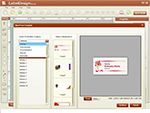 CD Label Designer makes it easier to design and print professional shipping labels, name tags, mailing labels, hazard labels, CD labels, and so on.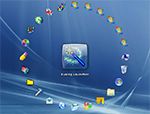 Eusing Launcher is a smart and capable software for launching files, programs and applications smoothly and quickly.


colortypist review
Price

$0.00

Publisher
Aurelify
File size
111 KB
Date reviewed
23 August 2017

colortypist, to simply color the entire screen of your PC just by typing the name of color or Web/HTML code or the RGB values.
This simple and fun-to-use program will paint the entire screen with a color just by typing the name or Web/HTML code or the RGB values. The program is ideal for quickly and easily setting any color as your Desktop Wallpaper, and get a more modern looking Desktop and a faster PC. It is also possible to save any color to a tiny and fully portable HTML file that is accessible by any browser, PC, tablet or smartphone. It also includes various other features like: the ability to copy colors for reuse in other applications, and generate sample images of any size filled with the color of your choice, it is possible to create beautiful and rare random colors, convert between HTML color codes, RGB triplets, or color names, and so on.
colortypist, has a clean and easy to use interface, and requires no installation: you simply download it and run.