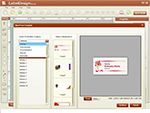 CD Label Designer makes it easier to design and print professional shipping labels, name tags, mailing labels, hazard labels, CD labels, and so on.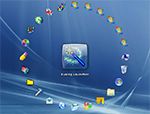 Eusing Launcher is a smart and capable software for launching files, programs and applications smoothly and quickly.


Auslogics Duplicate File Finder review
Price

$0.00

Publisher
Auslogics Labs Pty Ltd
File size
7200 KB
Date reviewed
10 May 2017

Auslogics Duplicate File Finder, the exclusive tool will regain your system speed and efficiency by removing the clutter of unused and duplicate files.
As the time passes, there is a lot of unwanted and duplicate files clutter that not only occupy your precious disk space but also makes your system slow and sluggish. The exclusive tool is capable of removing all these identical and duplicate files without any effort. The efficiency of this tool is helpful in getting rid of useless duplicates and helps you reclaim up to 50% of free hard disk space. The amazing tool integrates features like: comparison of files based on - name, date and time they were created, size, and even contents; option to specify the file types to look for, then you can preview he search results and decide which copies to delete, simple user-interface, and much more.
Efficiently get rid of all unwanted files with this simple, powerful and fast tool that is compatible with your Windows XP, Vista, 7, 8.1, 10.