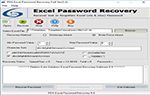 XLS Sheet Password Recovery is an excellent tool with the ability to recover forgotten or lost XLS passwords with ease.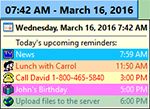 DS Clock is an appropriate digital desktop clock that displays variable date, time, and time zone information built from the format string.


Freemake Music Box review
Price

$0.00

Publisher
Freemake
File size
1300 KB
Date reviewed
13 August 2016

Freemake Music Box, the specialist tool will give you free access to millions of songs online.
With this rich and free music app you will get free access to a large selection of music online. The awesome tool allows you to search music from various social websites, and the ability to play and organize music with ease. With this tool you can also search for your favorite song and quickly filter search results by track title, album or artist. It is also easier to add your favorite songs to a playlist, while the tool will automatically save it for further playback. The other features included are: built-in music player, easily import playlists from other players including Win-amp, AIMP, Windows Media Player, indexes music that has been legally posted on the Internet, supports a simple user-interface, and so on; .
Freemake Music Box, can also import playlists in formats M3U, M3U8, ASX, TPL, KPL, WPL, AIMPPL, PLC, PLS, RLC, ZPL, XSPT, SMI, and SMIL.